Regardless of nationality or age, everyone goes through a learning process. A student would be the one with the most passionate heart and open mind for learning new things. An international student often comes to a foreign country with a very open perspective more than anyone else and undergoes the process of discovering another value through learning and accepting the culture and customs of a new country. We have interviewed two international students, Marta and Ji-Youn. Marta is taking a master's course in film directing at the Korea National University of Arts among various majors and schools. Ji-Youn, on the other side of the globe, is doing a master's course in interaction design at the Delft University of Technology in the Netherlands. Two students talk about the differences in the university system or the difficulties of being a foreign student. We hope that the readers could look back on their own student days and feel like going back to that time.
1. Please introduce yourself!
︎ Marta
︎︎︎ My name is Marta Irene Giotti, I am 28, I am from Florence and I have been living in Seoul for almost 5 years. I first attended a Korean Language Program and later on, I got accepted into Korean National University of Arts, where I am currently taking a Master's course in Film Directing. I share a cute house around Itaewon neighborhood with a Korean Onni, a Brazilian Namtonsen and our cat Sekki.
︎ Ji-Youn
︎︎︎ Hello! My name is Ji-Youn Jung, 26 years old from South Korea. I'm currently doing a Master's in Design for Interaction at TU Delft. It's now been one and a half years since I moved to Delft. Currently, I am living in an international student dorm with four roommates, dreaming about one day having a cat as a flatmate.
Photo by Ji-Youn
2. Why or how did you come to live in that country? Is there a specific reason that you've chosen to live in that country?
︎ Marta
︎︎︎I had developed an interest in Korean Cinema. I thought it was an interesting industry because both independent and mainstream markets were big and flourishing, despite the country being quite small. K-pop and K-dramas were not a worldwide phenomenon yet, but I had the feeling that they would be. Korea smelled like the future so I thought, why not go there? I am happy to live in a country where arts, cinema, music are constantly blooming.


︎ Ji-Youn
︎︎︎ Water, air, work-life balance, and education are some of the reasons I chose to move to the Netherlands. I was always eager to see a world outside Korea and throw myself into a different environment. I had made a Dutch friend in Seoul, whom I kept in touch with and he invited me to come. Since then, I have fallen in love with an open culture and the taste of tap water.

3. How long do you plan to stay in that country?
︎ Marta
︎︎︎ I have never had a precise plan regarding how long I would stay in Korea or when I would leave. South Korea overall can offer a good life, so I wouldn't mind staying here longer. But for me, it has always been about what I do, not where I do it. I wouldn't hesitate to leave if I could find something interesting to do somewhere else (could it be a job, a project, a person to love).

︎ Ji-Youn
︎︎︎ I am planning to stay as many years as I want! I might pursue my PhD in other countries but for now, the Netherlands is where I can see myself living most of my life. I am still figuring my life out and could be in a total random place next year. But so far, I am not planning to go back to Korea.
4. Name one thing you love & hate about the country you live in currently.
︎ Marta
︎︎︎ From Koreans I am learning the importance of community, humbleness, how to be respectful and think of others before yourself. Besides that, Seoul makes you feel like you can do everything you want, when you want it - it is fast and efficient. What I don't like is the social pressure and fear of judgement that many Koreans go through. It can have terrible consequences on mental health. I wish they could break free more, dare more, rebel more. When they do, the results are amazing.

︎ Ji-Youn
︎︎︎What I love is that for me, it's crazy how so many people in the Netherlands try their best to communicate with me by speaking English. I think they're really open about other perspectives, including different cultures or opinions. What I hate is recycling and throwing garbage away.. it is so inconvenient!
5. Is there a difference in the relationship between you (student) and the professors compared to when you were studying in your home country?

︎ Marta
︎︎︎The Korean University system sometimes sounds too similar to highschool. For instance, attending classes is mandatory. In Italy, it is not, it's more of your personal choice as an adult. In Korea, we get assignments every week, having to prepare a lot of presentations. In Italy, you can attend the lectures or just sit for the exam. I may be biased but I believe that University students should be free to decide for themselves.

︎ Ji-Youn
︎︎︎My experience comes from a design field. In the Netherlands, I sometimes feel like professors are co-workers instead of a coach or teacher. I think they are more likely to let students explore and get lost as much as they want. On the contrary, in Korea, professors tend to give more tangible and critical feedback and are more likely to be authoritative.

Photo by Ji-Youn
6. Have you felt any cultural difference to the local student? (e.g., while doing group assignments or after school.)

︎ Marta
︎︎︎ Koreans students seem more reluctant to share their personal opinions, it is harder to find someone ready to raise their hand. Obviously, they do have their own ideas but making them actively participate in class seems more difficult. They also care about form way more than Italian students, PowerPoint presentations often look like a graphic designer's work!

︎ Ji-Youn
︎︎︎I still remember how shocked I was when my groupmate said they couldn't work during the last weekend before our deadline. It was a difficult concept for me to understand. Now I know how they value individual time for themselves though. Students here love their personal projects outside their major and the academic work they're pursuing.


Photo by Ji-Youn
7. What's your plan after graduation? Do you plan to get a job in the country you're currently living in?
︎ Marta
︎︎︎I have no clear plan yet. I decided not to stress too much about it, but instead focus on shorter-term goals. The pandemic taught us that all our perfectly-made plans can be blown off in a blink of an eye, isn't it? For now it's more realistic to think I might work here, which, of course, would be great.
︎ Ji-Youn
︎︎︎I think if I can find a nice job that aligns with my interest and passion, I would love to get a job here for sure. And which is most likely to be the case in the Netherlands.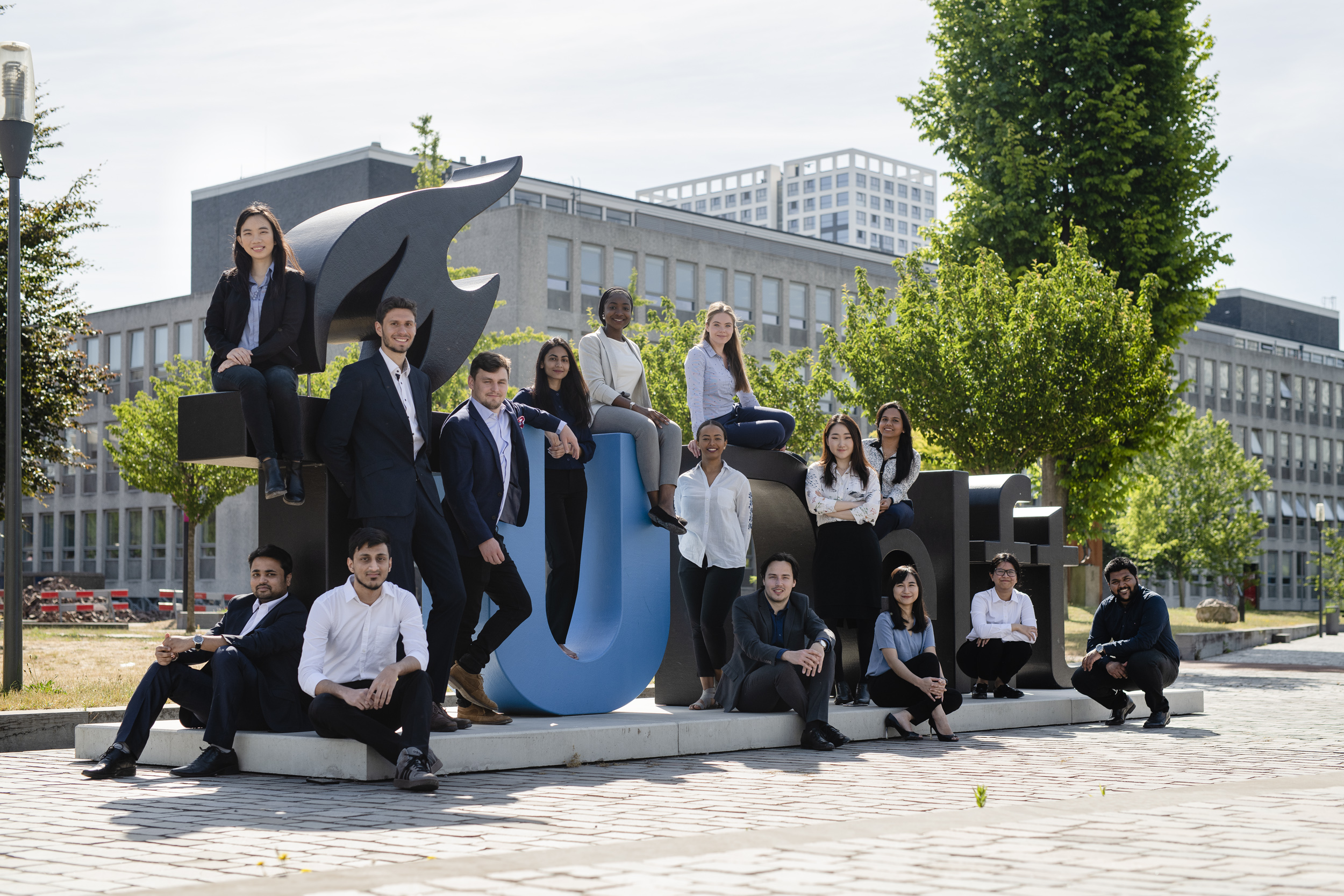 Photo by Ji-Youn
8.
Would you recommend your friends in your home country to come to the country you're living in?
︎ Marta
︎︎︎ Yes, why not? But in order to live comfortably, you have to speak the language and this is not easy. It requires time and effort. Studying Korean only in your spare time will make it challenging to learn. I studied 4 hours at school and then every day by myself at home, for more than a year; it was hard and time-consuming. Yet, once you know the basics, you become independent.
︎ Ji-Youn
︎︎︎I am already recommending coming to the Netherlands! If you love having a good work and life balance -and you're ready to make a daring move!- the Netherlands is a sensible choice to pursue. It is also very welcoming.