When I say that I live in the Netherlands, ninety-nine out of a hundred ask me about Amsterdam. When I say that I'm from Korea, nine out of ten people ask if I'm from Seoul. In a way, it's natural to ask such a question, but it is also a very strange question to ask. In an era when the borders between countries almost disappeared, it's no longer the fact that foreigners could only be seen in big cities. But it is also true that the majority of foreigners live in big cities for various reasons. Ines is studying in Gwangju, away from Seoul, and Seungyeon Choi lives in a small town called Den Bosch in the Netherlands. They are satisfied with their lives in smaller cities, enjoying relatively slow phases and relaxation. Let's take a peek at their lives and hear their thoughts on how their lives are a bit far from the streets full of cars, tourists, and many shops and cafes.
1. Would you introduce yourself?
︎ Ines
︎︎︎ My name is Ines, I am 34 years old (35 in Korean age) and I am from 'Ubeda', a small city in the south of Spain. I arrived in Korea 10 years ago to do a Master's degree and I have been living here ever since. I have lived in Seoul and the outskirts before moving to Gwangju. I am now doing a PhD at Chonnam University, researching international migration and diaspora. These days I am working -or.. better to say, I am struggling- on my dissertation, while also working part-time.
Photos by Ines
︎ Yeon
︎︎︎ My name is Yeon Choi, aka Yellow Duck. I'm from South Korea, born in 1973, meaning I will be 50 within a couple of years. I worked as a stage designer before meeting my husband and taking off a world journey in 2009. We have been living as nomads since then. Due to the pandemic, we've now been based in the Netherlands for over a year. I am a painter, a writer and a mother of an 8-year-old girl. I try to express, communicate and share what I have experienced in my nomadic life through various art forms.
Photos by Yeon
2. Why or how did you come to live in that country? Is there a specific reason that you've chosen to live in that country?
︎ Ines
︎︎︎I first came as an exchange student and I liked Korea. But it was more than that, I felt a connection. I felt like home. I decided to learn more about it, so I started a degree in Korean Studies. Since then, every decision I took, ended up extending my stay here in one way or another. After 10 years, it is hard for me to see myself anywhere else. Korea is not perfect and comes with challenges but I like it as a place to settle down. I appreciate its sense of community and people's wish to be better as a country.
Photos by Ines
︎Yeon
︎︎︎ Well, my husband is Dutch. We've been on the road for quite a long time but the pandemic changed everything. We couldn't travel any longer (we even got stuck in Thailand for 5 months!) and the Netherlands was the easiest country for us to stay together. We also thought, why not experiment with our artistic careers here in the Netherlands?
Photos by Yeon
3. How long do you plan to stay in that country?
︎ Ines
︎︎︎I haven't decided how long I will stay here. I would like to finish the PhD and find a full-time job here. When I first came, I was planning to stay for 2 year to complete my Master's degree. I didn't know I would end up still here, 10 years later. Now, it is really hard for me to imagine myself starting a new life in a different country, even in Spain. I would like to stay here in the long term but when you are a migrant it is hard to know and even plan.


Photos by Ines
︎Yeon
︎︎︎ No specific plan yet. We can always pack up and leave once this crazy pandemic saga ends!
4. Name one thing you love & hate about the country you live in currently.
︎ Ines
︎︎︎I love how fast and efficient everything is. In Spain, doing any administrative task can be very frustrating while everything in Korea is very convenient and efficient. You can do many things online without having to go anywhere. On the other hand, I do not like to see the pressure and stress that Koreans suffer in their academic and work lives. I think the excessive stress doesn't allow them to enjoy the small things in life.
Photos by Ines
︎Yeon
︎︎︎What I like about living in the Netherlands is that there are many outdoor spaces for children. Playgrounds, parks, lots of green spaces. It may not be as entertaining as 'kids cafés' in Korea, but I find open spaces much nicer than artificial indoor ones. What I don't like about the Netherlands is the erratic weather (of course!) and having to cycle. (I'm so not used to it and it's hard to find the right bike because I'm very short!)
5. What's the best thing about living outside the big city (capital city)?
︎ Ines
︎︎︎I love almost everything about life in Gwangju. Living in Seoul was too stressful but I didn't really notice until I moved. Life is peaceful here. There are maybe fewer things to do, but you can enjoy life in a more relaxed way. People are also kinder, probably because the life rhythm is more relaxed so people have more room to be caring.


Photos by Ines

︎Yeon
︎︎︎Small enough but lively enough. People seem to be much more relaxed and warmer than people in the big city. Maybe it's just all in my mind, but I certainly don't have to be tense and look around my surroundings when I go out. Also, nature is more accessible, just a 10 minutes bicycle ride! People may say it's boring to be in a small city, but I like its serenity.
Photos by Yeon
6. When do you feel inconvenient or uncomfortable living in a small(er) city?
︎ Ines
︎︎︎ The transport connections with other cities can be inconvenient. Although Gwangju has a good connection with Seoul, it can be hard to reach other locations. Besides that… Well, Gwangju is not that small so I do not think of it as uncomfortable. Online shopping works very well here too.

Photos by Ines
︎Yeon
︎︎︎It's a bit of a shame that most of the exciting and interesting artistic events are condensed in the big city. But it's not a big deal because I love train rides, so even travelling to a big city to attend an event becomes a joyful experience.


Photos by Yeon
7. Have you ever discovered a gem or hidden spot in your city that isn't so well-known to foreigners?
︎ Ines
︎︎︎ I went to a place called Dongga-ri Valley (동가리계곡), next to a river stream, where people can swim. When I went there with friends, there were no foreigners. There's space to sit, have a picnic and there is even a restaurant where people can order Beaksuk (백숙), a korean dish made of boiled chicken with different types of kimchi and rice porridge.


Photos by Ines
︎Yeon
︎︎︎Costa Del Silo. It's a city beach pavilion that has been renovated from an old silo. The silo has a giant graffiti that grabs people's attention. The factory next to it is now a venue for artistic events and also has cool bars. It's a 'hip' place these days.
8. If you have to move, to which city do you like to move?
︎ Ines
︎︎︎ If I had to move, I would like to live near the seaside. Maybe Yeosu, Jeju, Ulsan, or Seokcho. I like the sea. I have lived by the coast in Spain for many years, going for walks by the beach, enjoying the breeze. Sometimes I miss that. People may think, "well you can travel, Korea isn't big'', and while that is true, it is not easy to make the time for it, I end up having to run errands during most of my free time!


Photos by Ines
︎Yeon
︎︎︎This summer, we've been to other Dutch cities like Haarlem, Leiden, Deventer, Maastricht, Arnhem, Gouda. They were all beautiful and interesting, but each time I came back home, I thought 'well, Den Bosch is the best.' So…no, I don't want to move to another city. But if I had to, I would pick Deventer. That's the city my daughter loved the most.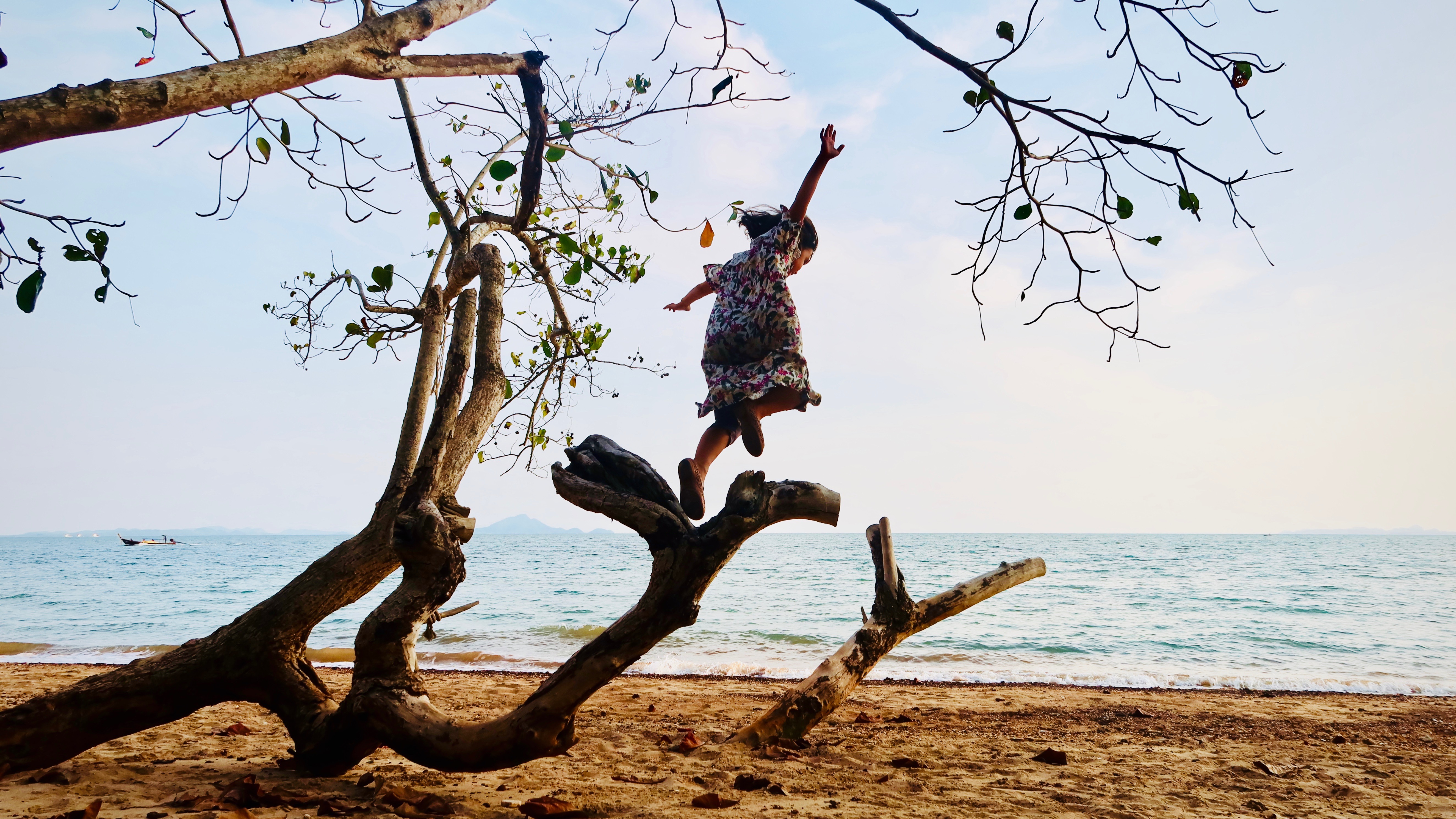 Photos by Yeon